Winter is finally here! Winter is very pleasant, fresh, and charming. We cannot ignore the fact that this winter season has an ugly side too.
A sudden drop in temperature brings with it health issues.
Here are some of  the illnesses, symptoms, and preventions of the winter season
1. Common cold:
We ignore it as something that is a part of the changing season. But it should not be ignored.
        Symptoms:
Headache
Burning sensation in eyes
Sore throat
Runny nose
Low-grade fever
Chest congestion
       Preventions:
Take plenty of rest
Have home-cooked food
Drink plenty of water and other fluids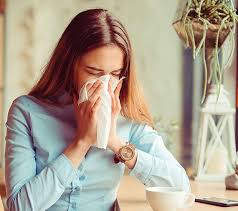 2. Flu
Flu is not as serious as the common cold. Even though should not be ignored. It can last up to 6 to 7 days.
 Symptoms:
Cough and cold
Body pain
Pain in ear
Fatigue
Itchy eye
       Preventions:
keep your mouth and nose covered while sneezing and coughing.
Respiratory hygiene is important.
Eat immunity-boosting food
Maintain enough distance from the person suffering from the same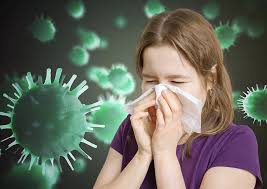 3. Norovirus:
Norovirus is another way called the winter vomiting bug that infects the stomach. This can affect people of all ages. And this is very common in the winter season.
Symptoms:
Vomiting
Diarrhea
Stomach pain
Fever
Preventions:
You should wash your food properly before cooking.
You should practice proper hand and oral hygiene.
4. Strep Throat:
Strep throat is caused by a bacterial infection. It is quite common among school-going kids.
  Symptoms:
Sore throat
Pain in throat
Fever
Headache
Swollen lymph nodes
Difficulty swallowing
Preventions:
Drink lots of water to keep yourself hydrated.
Drink warm fluids
Gargle, the moment you feel soreness in your throat
Wash your hands before eating
5. Bronchiolitis:
It is caused by the Respiratory Syncytial Virus (RSV) that mainly affects children. It is an infection of the respiratory tract.
 Symptoms:
Cough
Difficulty breathing
Low to high-grade fever
Dehydration
Preventions:
Keeping yourself hydrated by drinking lots of fluid
Washing your hands properly to prevent further contamination