Counselling may be required by anyone, regardless of age or gender. Life may put a person in a situation where they require some assistance in dealing with mental health concerns.
Today, the world has progressed to the point where practically everything is accessible via the internet. This is also true in the field of counselling. With the passage of time, an increasing number of people have chosen online counselling over face-to-face counselling.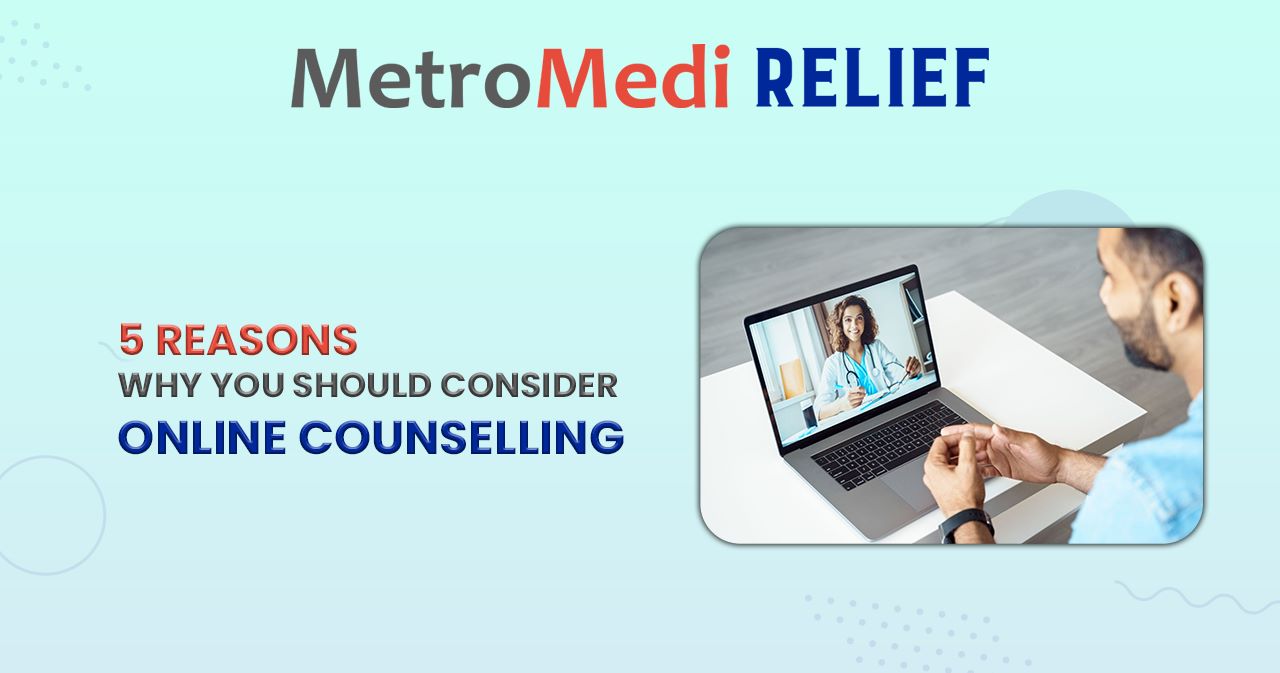 If you're not confident that online counselling is good for you, continue reading to know about the benefits of doing so.
Increased Personal Privacy:
People are still hesitant to seek help for mental health concerns, despite the fact that they seek to care for physical health issues. It's largely due to the stigma around mental health issues. Unfortunately, many people who seek therapy do not receive it because of this.
Online counselling is a terrific option for people who wish to protect their privacy while receiving treatment for mental health concerns such as depression, anxiety, stress, addiction, and more. So you don't have to endure any longer. Make an appointment with an online counsellor and start the healing process right away!
Adaptability:
Due to scheduling constraints, many people who require counselling for mental health difficulties do not receive it. Even if their minds are loaded with worry and anxiety, many continue to go through life without seeking mental health help. This isn't something that needs to happen.
People who use internet counselling can choose the day and hour of their online counselling sessions at their leisure. People can seek internet counselling for mental health difficulties more easily with this kind of flexibility. If you have been putting off going to therapy due to a lack of time, consider online counselling.
Accessibility:
Anyone suffering from mental illness should be allowed to speak with a therapist and obtain treatment. That isn't always the case, though. People may not receive the necessary mental health care due to a lack of adequate transportation or a lack of a skilled psychotherapist. People can get the treatment they need through online therapy and counselling.
For persons who have mobility concerns, online counselling is a terrific choice. It's difficult enough for them to be unable to move as freely as they would like. Talking to an online therapist can alleviate the tension of not being able to communicate their feelings and express what they're going through.
More Affordable:
Everyone has the right to access mental health counselling. However, many people suffer in silence as a result of the exorbitant costs of traditional in-person counselling. Online treatment and counselling, on the other hand, have made it easier for persons with financial constraints to receive therapy
They can seek counselling for mental health difficulties as long as they have access to the internet or a phone. Even while internet counselling sessions are not free, they are less expensive than in-person counselling. It's because online counsellors don't have the same overhead expenditures as traditional counsellors, such as rent and utilities.
Zero Travel-time:
Talking to an online therapist is the right course of action for people who don't want to waste their time driving to and from the therapist's office. Online counselling is also convenient for people who can't find a suitable counsellor nearby.
With the onset of online counselling and therapy, it has become more convenient for people to receive counselling. Since time and space are not hindrances anymore, more people are being able to get help for mental health issues.
Do you have a mental health problem? Or do you feel overworked as a result of work-related stress?
MetroMedi Relief's online counsellors can assist you. You can reach out to our licensed psychotherapists from anywhere on the planet. You can communicate with them over chat, video call, phone, or email.