Relief from these concerns is not difficult to find. A dermatologist or trichologist can suggest you the best treatment for your hair-related concerns. Some hair care tips like Including onion oil in your hair care regimen may help resolve some of the issues with your hair and scalp. Onion oil has been known to Indian Ayurveda for ages as the key to thick, healthy hair.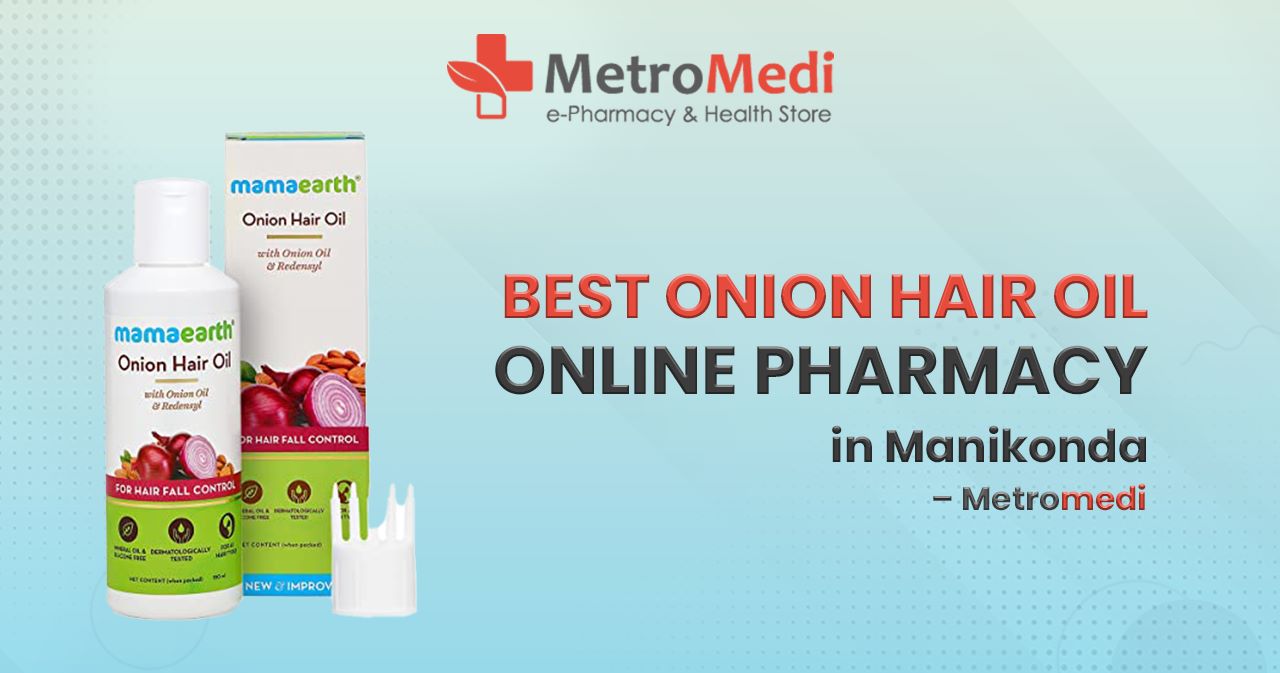 While you are helpless in doing anything about the pollution around you, you have it in your hands that may reduce your hair fall, and hair damage and fix issues with your scalp through the trusted, natural Indian remedy of onion hair oil.
MAMAEARTH ONION HAIR OIL WITH ONION OIL & REDENSYL – 250 ML
Mamaearth Onion Hair Oil with its new and improved formula makes your hair shinier, stronger, and smoother. This oil comprises natural ingredients and is free of toxins and harmful chemicals. It has a nice fragrance, is light and non-sticky. The sulfur, potassium, and antioxidants present in this onion-rich hair oil, may reduce hair fall and boost hair growth. Free of silicones, parabens, minerals, and dyes, the oil is safe for dyed and chemically treated hair and works equally well on such hair.
Onion Seed Oil: may Improve hair growth and may reduce hair loss through an increase in blood supply to hair follicles.
Redensyl: it may promote hair growth by increasing blood circulation on the scalp. Almond Oil: Rich in Omega-3 fatty acids, phospholipids, Vitamin E, and magnesium, almond oil nourishes your hair.
KESH KING AYURVEDIC ONION OIL, REDUCES HAIRFALL & DANDRUFF, AIDS HAIR GROWTH,100ML
Kesh King Ayurvedic Onion Oil may help in promoting healthy hair growth and reducing hair fall. Apart from onion oil, Kesh King Ayurvedic Onion Hair Oil consists of 21 rare Ayurvedic herbs, The oil is free of paraben, and silicone and is cruelty-free. It may be used on a regular basis which might reduce hair fall and make hair shinier and stronger. Regular application makes your hair frizz-free and soft.
Onion oil: may Tackle hair fall and thin of hair, may bring about a healthy hair growth cycle while its anti-oxidants
Bhringraj: might increases hair growth by activating the hair follicles, and helps in maintaining the natural color of your hair.
Methi: Provides nourishment to your hair by acting as a natural conditioner
Onions contain compounds like flavonoids – kaempferol and quercetin. These possess anti-inflammatory, antioxidant, and vasodilatory (widening of the blood vessels) properties that help promote blood flow to the scalp.  This helps to tackle dry, damaged hair.