Whether an arranged marriage or a love marriage the thought of marriage itself brings butterflies to the stomach of the Bride and Groom to be. We all have gone through this phase of PRE-MARRIAGE ANXIETY. This STRESS AND ANXIETY stops the person from enjoying the nectar of the WEDDING RITUALS AND HAVE FUN. Here comes PRE-MARRIAGE-COUNSELING for help!!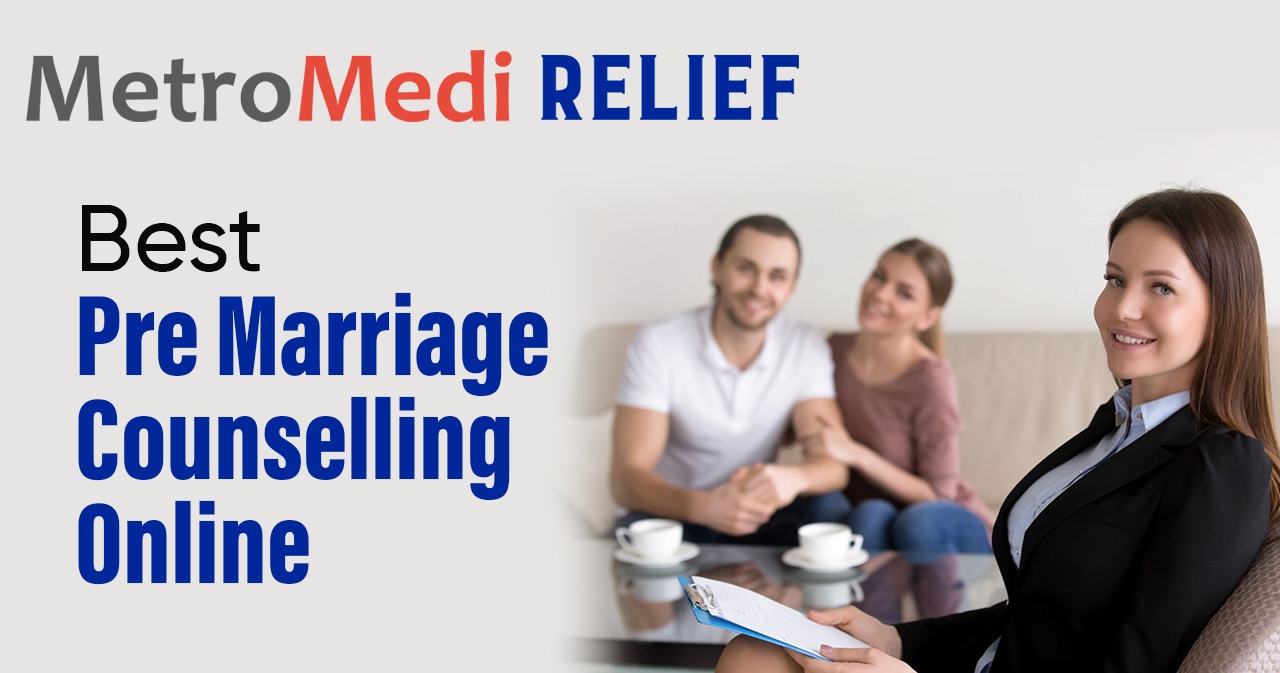 WHAT IS PRE-MARRIAGE-COUNSELING
ONLINE PRE-MARRIAGE-COUNSELING is a therapy that is opted for by / given to the "to-be brides and grooms." This includes a set of sessions where these people are prepared mentally for the upcoming new journey with responsibilities. The exercises and therapies help the "couple" to understand each other better. They are also taught effective communication, empathy, dispute-solving, financial planning, child planning, and many other aspects of married life.
POSITIVE EFFECTS OF PRE-MARRIAGE-COUNSELING
Until a few years ago, PRE-MARRIAGE-COUNSELING was not being taken seriously. But owing to the rising number of breakups, and divorces, now PRE-MARRIAGE-COUNSELING is looked upon as an important therapy. It is like a preventive measure for couples. There are many noticeable positive effects of PRE-MARRIAGE-COUNSELING.
There has been a steep decrease in the number of divorces.
Most of the couples who took PRE-MARRIAGE-COUNSELING were happier as per the statistics, as it enhanced better understanding between them.
The couple who took PRE-MARRIAGE-COUNSELING had a happy family life.
The couple who enrolled for PRE-MARRIAGE-COUNSELING experienced more empathy, understanding, and love in their married life.
Marriage is not just a relationship between a Man and a Woman. It's a whole new set of relationships between two different families and cultures, hailing from different backgrounds. Hence, the couple is skeptical about the future. Hence, they face the STRESS of the PRE-WEDDING-JITTERS. Talking to someone like a trained PRE-MARRIAGE counselor takes the load off the minds, and one can indulge in the bliss of the marriage ceremonies smilingly!!
MetroMedi Relief offers PREMARRIAGE THERAPY SESSIONS. There are trained professionals who will make the journey of the brides and grooms from MS TO MRS and from a Bachelor to a Family Man an amazing journey.
Call us today to book an online counseling session now