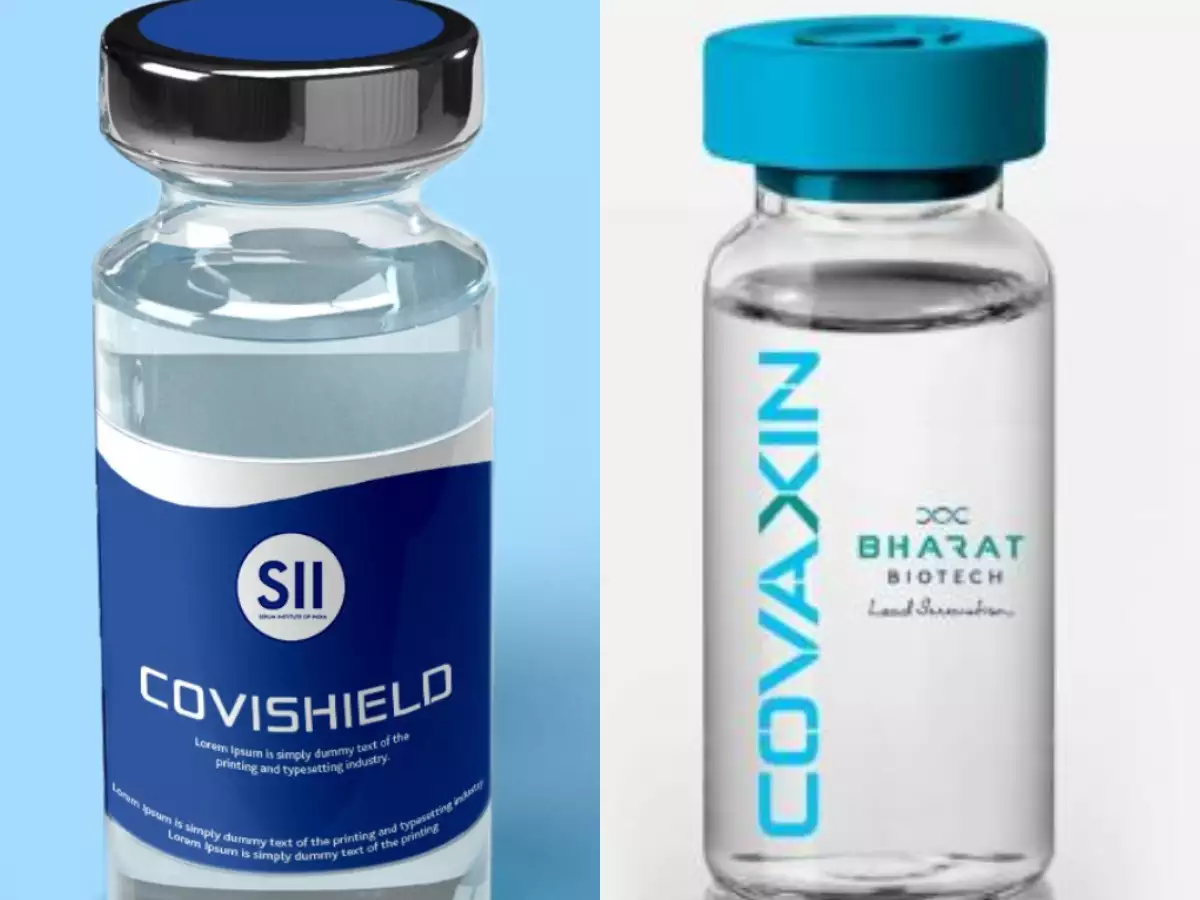 Covishield contains a type of harmless virus known as Adenovirus which is modified with COVID-19 spike proteins for boosting antibodies in humans. It is Oxford AstraZeneca vaccine which is manufactured by Serum Institute of India.
Covaxin is a dead or inactivated virus which contains the entire virus particle i.e whole virion for boosting the antibody production in the body. It is developed by Bharat Biotech in collaboration with Indian Council of Medical Research (ICMR) and National Institute of Virology (NIV).
Based on Efficacy Rate:
Covaxin cab be taken by people above 18 years of age and when applied in a phase 3 trial has an efficacy rate of 78-100% while Covishield can be taken by people above 12 years and has an efficacy rate of 70-90%. Both these vaccines should be administered by health professionals or doctors.
Period Between Dosages:
Both the doses should be given in 2 doses. For covaxin the period dosage should be 4-6 weeks whereas the doses of covishield should be administered within a period of 4-8 weeks.
Who should get Covaxin:
Elder people who are under blood-thinning medication.
A person who is having a history or at a risk of blood clotting is advised to take covaxin as covishield is reported to have a side effect of blood clotting.
People who are more susceptible to Covid-19 can take covaxin as it has shorter dosing timeline.
Who should get Covishield:
Covishield contains more antibodies that that of covaxin, so people with frail immunity can take this vaccine.
It can be taken by elder people or those who are suffering with serious comorbidities.
Side Effects:
Covaxin: There will be pain, redness and swelling in the site of injection. There may be dizziness, weakness and rashes all over the body along with increased heartbeat. Swelling in the throat, difficult breathing, vomiting, nausea, malaise, fever, headache, body ache etc. are some of the side effects of it.
Covishield: Pain in the site of injection, headache, joint pain, fever, itching at injection site is some of the side effects of it.