Anyone who lives in a metropolitan city knows the hassles of getting stuck in traffic jams. Can you imagine driving for two hours to reach a therapist's clinic for a counseling session? And then driving another two hours to get home? It is simply an unnecessary hassle.
When you need help to cope with mental health issues, you can opt for online counseling. You would save a lot of time this way. All you need to do is get in touch with an online counselor and start your online counseling sessions.
A huge benefit of online counseling is that it ranks high on the accessibility factor. Online therapy and counseling can be accessed from any place in the world. This means that even people living in rural areas and remote places can choose online counseling for solving mental health problems.
One of the best things about online counseling is that it is convenient for many people. Online counseling and therapy are something that takes place over the internet or the phone. Anyone who needs a little mental health support can avail of online therapy from pretty much anyplace. They don't even need to leave their home.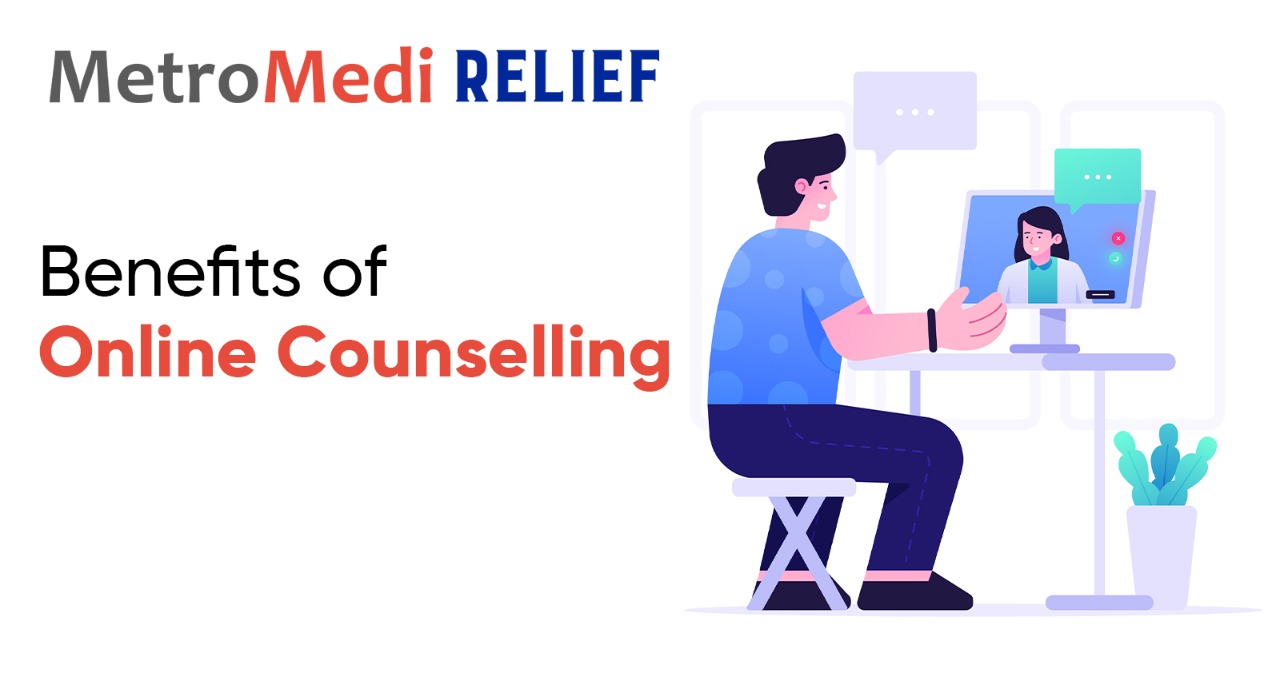 Plus, the person seeking therapy can schedule the online therapy sessions at a time that's convenient for them. They don't have to miss work or family time in order to get counseling for mental health issues. Don't forget, that it is important for you to take care of your mental health.
Anyone who has mental health problems has the right to get counseling and therapy. No one should be denied the chance of taking care of mental health due to financial constraints. If the lack of funds has been something that has been keeping you from getting therapy, then you can choose online therapy.
Though online counseling and therapy are not free of cost, it still costs less than in-person therapy. One reason is that online mental health experts don't have as many overhead costs (rent, utilities, etc.) as traditional therapists who conduct therapy in clinics.
Seek Online Counselling from MetroMedi Relief Therapists and Counselors
In the world that we live in today, not everything is all easy-breezy. Life is hard. Relationships are fragile. And it doesn't take much for people to get stressed, depressed, or traumatized. If you're going through a tough time, you don't need to suffer in silence. Contact MetroMedi Relief and have a chat with one of our mental health experts.