When a person is under a lot of stress, anxiety starts to develop. It is often the fear of what is about to happen. To a certain extent, almost everyone gets these feelings occasionally.
However, if your feelings of anxiety are extreme and stop you from doing important things, then it could create various problems in your life. If you have been feeling overwhelming anxiety about something and it just can't seem to go away, then you might have an anxiety disorder.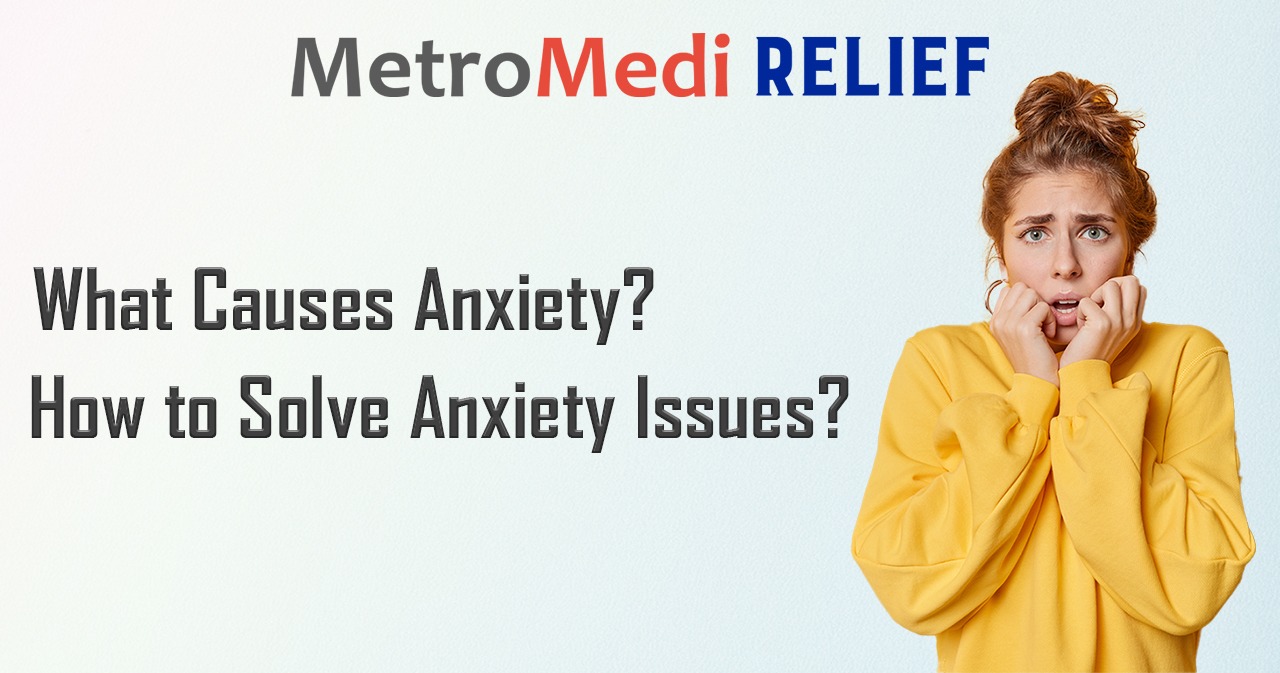 What are the causes of anxiety?
Studies are still being carried out to know the causes of anxiety. Till now, it has been observed that various elements combine together to cause severe anxiety in people.
The following are the common causes of anxiety –
Panic disorders. Certain panic disorders can cause severe anxiety in a person.
Stress disorders. Many stress disorders have been known to be the cause of anxiety.
Phobic disorders. Phobic disorders are another great cause of anxiety.
Stress at school or college. Students often experience anxiety before exams. Many students get anxiety even on a regular day at school.
Stress at work. Different stress factors at work often create anxiety issues in people.
How to solve anxiety issues?
Many people may have been living with anxiety without knowing that it can be managed pretty well. There are various ways that help in keeping your anxiety in check.
Basically, there are two different kinds of treatments for anxiety. One is medication. The other is psychotherapy.
When you consult an online therapist for anxiety, you are taught tools and coping strategies that you can use to handle your anxiety problems.
Get Online Counseling from Top Online Counselors at MetroMedi Relief
MetroMedi Relief works with the best online psychologists available for consultation. Trained to treat any sort of mental health issue, our top online psychotherapists will listen to you patiently and help you find solutions for your mental health problems. You can contact online counselors and book an online counseling session.